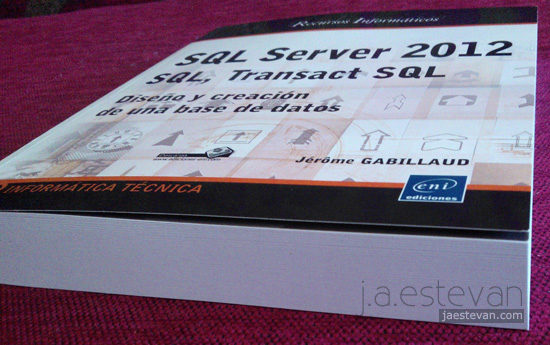 Libro: SQL Server 2012 SQL, Transact SQL
!
Warning: This post is over 365 days old. The information may be out of date.
Vuelvo a las andadas con la colección de revisión de libros con una grata sorpresa. No conocía la firma Ediciones ENI pero han tenido el detalle de enviarme una copia del libro que nos ocupa y la verdad es que ha sido una lectura muy refrescante.
Ediciones ENI es una editorial especializada en libros técnicos y material de formación que publica en España traducciones de sus títulos originales en francés. Este libro en concreto está escrito por Jérôme Gabillaud y traducido por Ángel María Sánchez y el resultado es muy satisfactorio.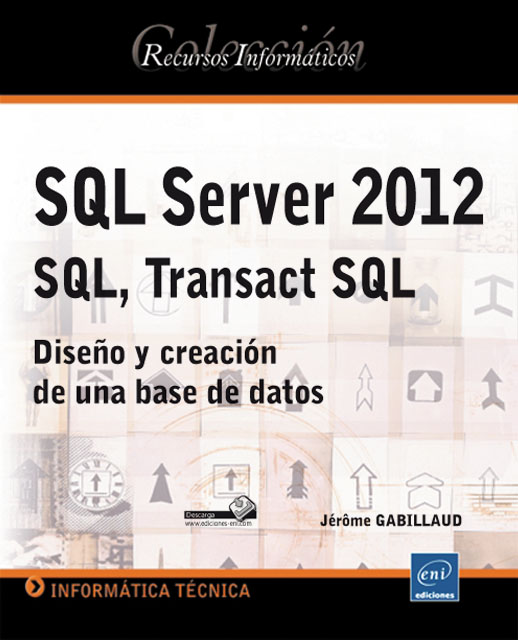 En este libro (450 páginas, tapa blanda) se cubren con soltura todos los detalles del lenguaje SQL de SQL Server 2012 (Transact SQL o T/SQL) por lo que resulta adecuado para principiantes, como libro de referencia en cuanto a sintaxis y posibles comandos, y para refrescar las particularidades de este lenguaje introducidas en esta versión (y por desgracia algunas novedades de versiones anteriores, en mi caso).
El libro está escrito con la fluidez suficiente para poder ser leído de principio a fin, pero con el detalle necesario para utilizarlo como referencia. También creo que es válido para preparar el nuevo examen 70-461: Querying Microsoft SQL Server 2012 a un precio bastante más razonable que las guías oficiales de estudio, para quien no se las pueda permitir.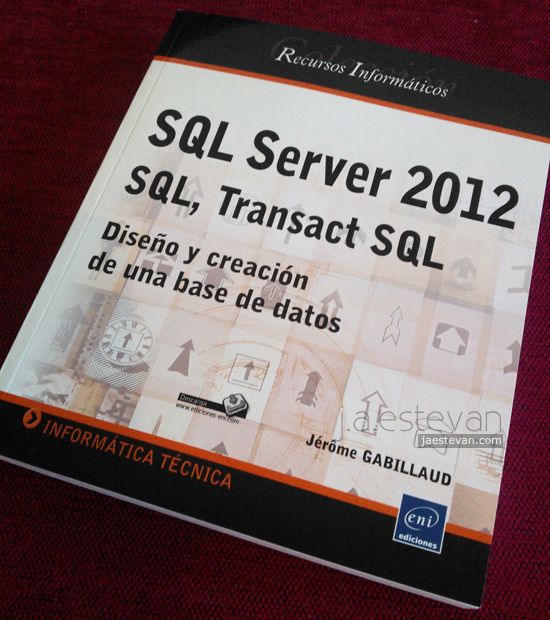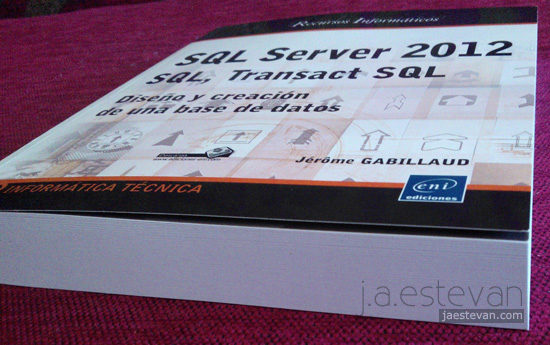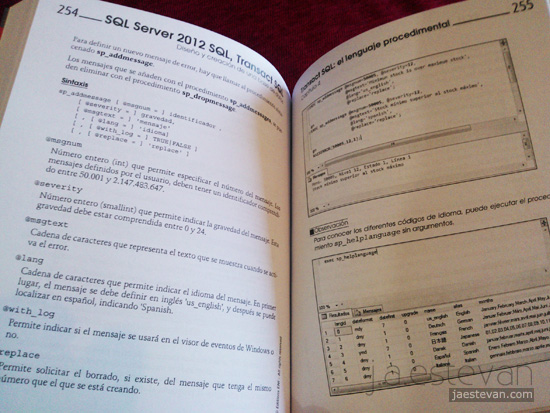 Otros libros del autor en esta editorial:
Posts in this series