Dynamics 365 Saturday - Madrid 2019
!
Warning: This post is over 365 days old. The information may be out of date.
El pasado sábado 25 de mayo tuvo lugar el Dynamics 365 Saturday - Madrid 2019 en las oficinas de Microsoft.
Tras la buena experiencia del año pasado, no podía perdérmelo. El crecimiento del evento ha sido impresionante, con más de 400 asistentes es uno de los 365 Saturday más grandes del mundo, y tanto la calidad de las ponencias como la repuesta de los asistentes ha sido alucinante.
Comparto como siempre mi sesión sobre OneVersion y actualización continua, un tema muy interesante tras el lanzamiento de la versión de Abril de Dynamics 365, que sigue evolucionando rápidamente.
Aquí el vídeo:
Y las slides compartidas por la organización:
Aprovecho para comentar que esta semana se han publicado novedades sobre OneVersion y el ritmo de actualización continua que modifican el plan que conté en la sesión, así que aquí teneis las últimas novedades, que se resumen en:
Se va a permitir pausar hasta 3 actualizaciones (eran 2)
Se van a publicar 8 actualizaciones al año (siendo 2 el mínimo que se deben implementar por año)
Se van a publicar hotfixes para la versión actual y la anterior (y no solo la última)a
En resumen, a quienes pudieron pasarse al evento, gracias por venir; y en cualquier caso, ¡nos vemos el año que viene!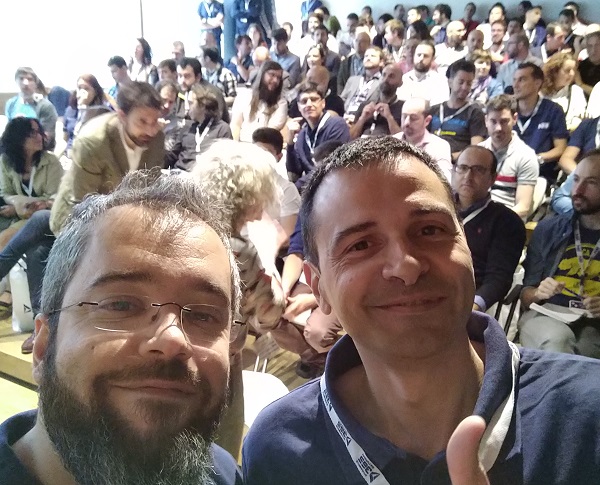 Posts in this series